Since its establishment, Acutelogic has developed its technology based on the three core areas: image tuning, software, and hardware.​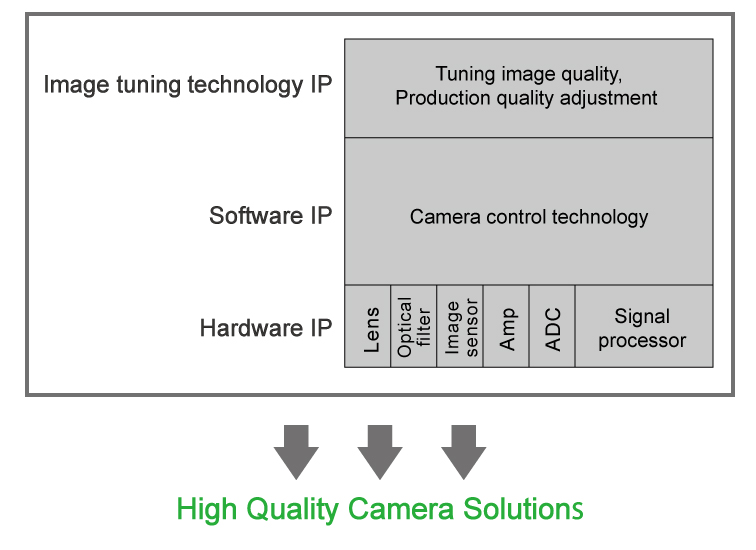 Among the three areas, its current software technology includes following items.​
In order to propose wider variety of solutions with higher quality, Acutelogic will devote sustained efforts.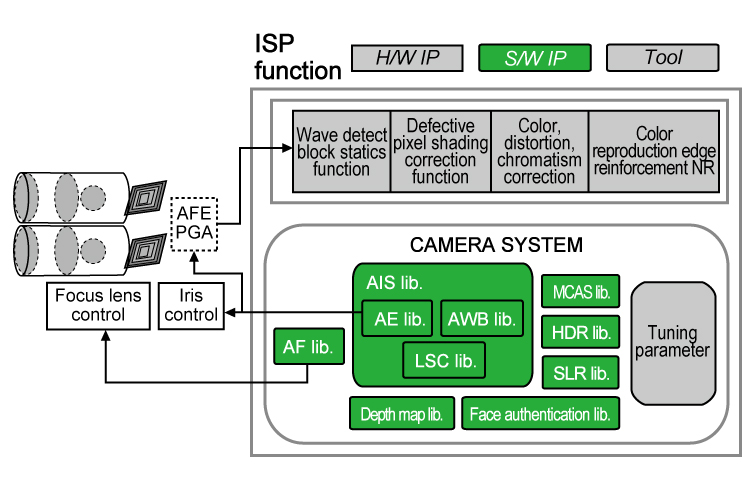 Optimizes exposure when shooting, based on object's composition, contrast, colors, etc.
Optimizes image's color reproduction.
Quickly focuses on an object even if its distance is changed.
Appropriately corrects luminance shading and color shading.
Expands the light intensities range of an image (dynamic range) in real time.
Adjusts hue and saturation of specified areas without influencing on the other areas.
Generates back ground bokeh with single lens.

AIS

Package solution of Acutelogic AE, AWB, and LSC.